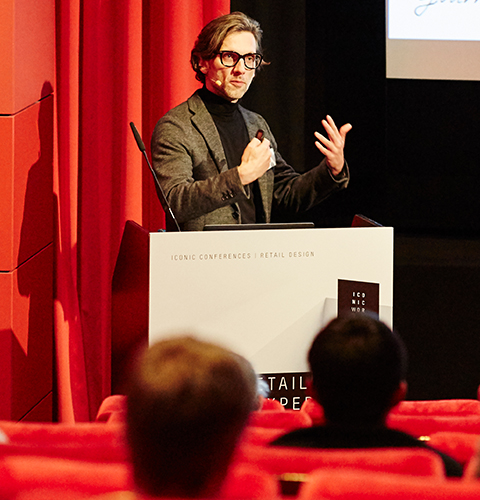 VOLKER KATSCHINSKI
Handelsimmobilienkongress
SPEECH

DATE & TIME
PAST EVENT

Retail Design
Ticket booking
German
Berlin
WHO?
Volker Katschinski is Creative Director at dan pearlman brand architecture GmbH and designer of the Objects of Desire.
WHAT'S IT ABOUT?

How does an online retailer successfully enter the physical market? Together with Jens Peter Klatt, Vice President Mister Spex, Volker Katschinski will talk about the topic E-Commerce and the Shopping Experience – The Discovery of the Retail Space. The speech will be held in German.
FOR WHOM?

The Deutsche Handelsimmobilienkongress is organized annually by the Managementforum. This year's agenda lists global trends, digitalization and future visions of retail. Moreover, the most innovative store concepts will be awarded Store of the Year on the first day of the congress.
TOPICS
Retail Design
ADDRESSE
ELLINGTON HOTEL BERLIN
Nürnberger Strasse 50-55
10789 Berlin
Germany
QUESTION?
SHARE