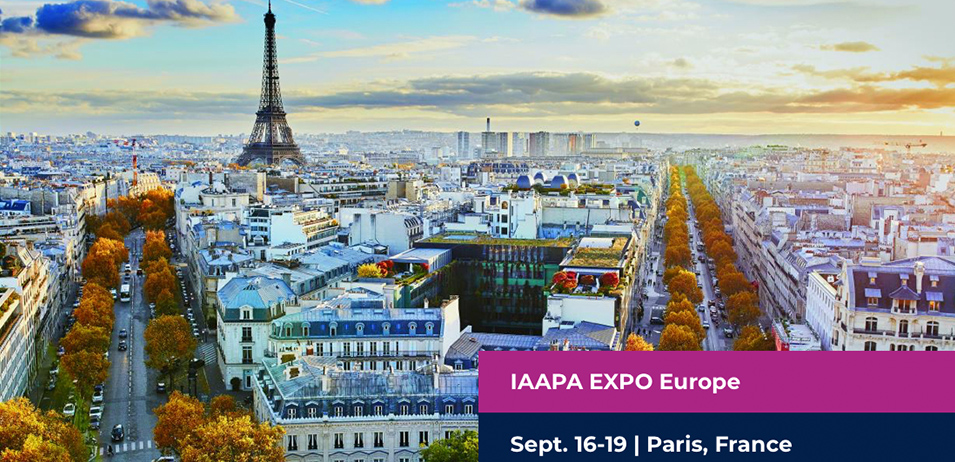 Nicole Srock.Stanley & Kieran Stanley
EXPO

DATE & TIME
PAST EVENT

New Leisure
Tickets via IAAPA
English
Paris, France
PAST EVENT
WHAT'S IT ABOUT?
The IAAPA (Global Association for the Attraction Industry) Expo Europe is the number one event in the leisure industry. The expo is divided into a conference and a trade show. In the conference, best practice examples and industry trends are presented in different formats. Our experts shine light on the design of unforgettable visitor experiences in animal attraction and retail.
WHO?
Kieran Stanley is an expert for leisure destinations with a special focus on zoos and storybuilding. In the leisure areas of wellness, hospitality and gastronomy as well as exhibitions, Kieran aims at creating extraordinarily inspiring places. Kieran will participate in the IAAPA panel on "How to Take Your Visitor Experience to the Next Level".
Nicole Srock.Stanley is an expert in the areas of retail, the leisure industry and destination development. Her expertise makes her a renowned consultant for retail brands, shopping centers, startups, medium-sized companies and international corporations. At the IAAPA, Nicole will be part of the panel discussion on "how to use technology to create a better experience in park shops".
OUR EXPERTS AT THE IAAPA
17.9.2019, 10:30 -11:45 AM: Kieran Stanley, presentation in the Animal Attractions Panel
17.9.2019: Nicole Srock.Stanley, Panel discussion
FOR WHOM?
The IAAPA Expo Europe is the destination for professionals, suppliers, investors and developers of the leisure and attraction industry. It's especially interesting for people in the segments like theme parks, hotels and resorts, waterparks, entertainment centers, tourism, museums as well as zoos and aquariums.
TOPICS
New Leisure
Attraction Industry Trends
ADDRESS
Paris Expo Porte de Versailles
1 Place de la Porte de Versailles
75015 Paris
PAST EVENT
SHARE