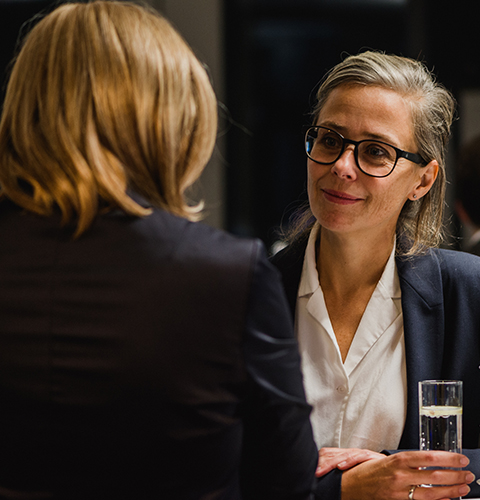 Nicole Srock.Stanley
SPEECH

DATE & TIME
PAST EVENT

New Work
German
Vienna
SOLD OUT
WHO?
Nicole Srock.Stanley is an expert in the areas of retail, leisure industry and destination development. As the founder of the dan pearlman Group, based in Berlin, she has created experience destinations for more than 20 years. Her expertise makes her a renowned consultant for retail brands, shopping centers, start ups, medium-sized companies and international corporations and an often booked speaker at international conferences like MAPIC.
WHAT'S IT ABOUT?
At the Innovation Day conference on April 4th, everything will revolve around the ecosystems that companies will need in the future in order to remain successful and relevant: Flat hierarchies and agility, the ability to learn and act dynamically, internal and external networking and sustainability. As a New Work expert, Nicole Srock.Stanley will talk about the future of workspaces and why they should combine the demands of flexibility, agility, interdisciplinary exchange and new forms of working with an individual identity.
FOR WHOM?

For all entrepreneurs and organizations that want to take a look into the near future of successful business management and get an idea of the "Smart Company" of tomorrow!
TOPICS
New Work
ADDRESS
Studio 44
Rennweg 44
1030 Vienna
QUESTIONS?
SHARE