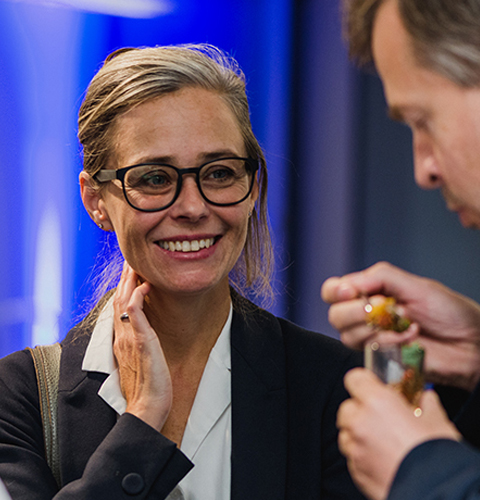 Nicole Srock.Stanley
Jahresforum
Smart Retail
Lecture

DATE & TIME
PAST EVENT

Retail Design
Tickets via Jahresforum Smart Retail
German
Vienna, Austria
WHAT'S IT ABOUT?
The Jahresforum Smart Retail is a symposium for retail design. This year, the symposium focuses on the dimensions of the customer journey. In this context, the trend topic hybrid store design – along further subjects like brands and loyalty, experience power, customer relationships and the consumer's role as an influencer – is discussed by experts of the industry.
WHO?
Nicole Srock.Stanley is an expert in the areas of retail, leisure industry and destination development. As the founder of the dan pearlman Group based in Berlin, she has created experience destinations for more than 20 years. Her expertise makes her a renowned consultant for retail brands, shopping centers, startups, medium-sized companies and international corporations. At the symposium, she will speak on the topic "the store as grammable experience".
FOR WHOM?
This event addresses all actors of the retail industry and presents itself as especially interesting for brands, retailers and store designers.
TOPICS
Future Retail
Retail Design
ADDRESS
Radisson Blu Park Royal Palace Hotel
Schloßallee 8
1140 Vienna
PAST EVENT
SHARE