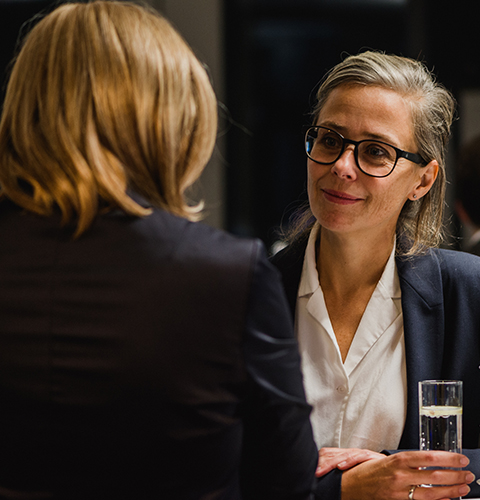 NICOLE SROCK.STANLEY
SPEECH

DATE & TIME
PAST EVENT

Retail, Leisure & Cross Reality
Speech held in German
Berlin
WHO?
Nicole Srock.Stanley is an expert in the areas of retail, leisure industry and destination development. As the founder of the dan pearlman Group, based in Berlin, she has created experience destinations for more than 20 years. Her expertise makes her a renowned consultant for retail brands, shopping centers, start ups, medium-sized companies and international corporations and an often booked speaker at international conferences like MAPIC.
WHAT'S IT ABOUT?
In her speech on "Cross Realities and the Merge of the Digital and Analogue World", Nicole Srock.Stanley will provide an insight into the current zeitgeist of the retail industry. She will discuss how stationary retail can be revolutionized. The speech will be held in German.
FOR WHOM?
This year's lectures and talks at the fashion fair Panorama Berlin are focussing on the topic infotainment and look at the development from POS to POX. As Europe's biggest market place for fashion, Panorama Berlin addresses everybody who calls the lifestyle and fashion industry their home.
TOPICS
Retail & Leisure
Cross Reality
ADDRESS
PANORAMA Fashion Fair Berlin
Berlin ExpoCenter City
Eingang Süd/Jafféstraße
Halle 5
14055 Berlin
QUESTIONS?
SHARE