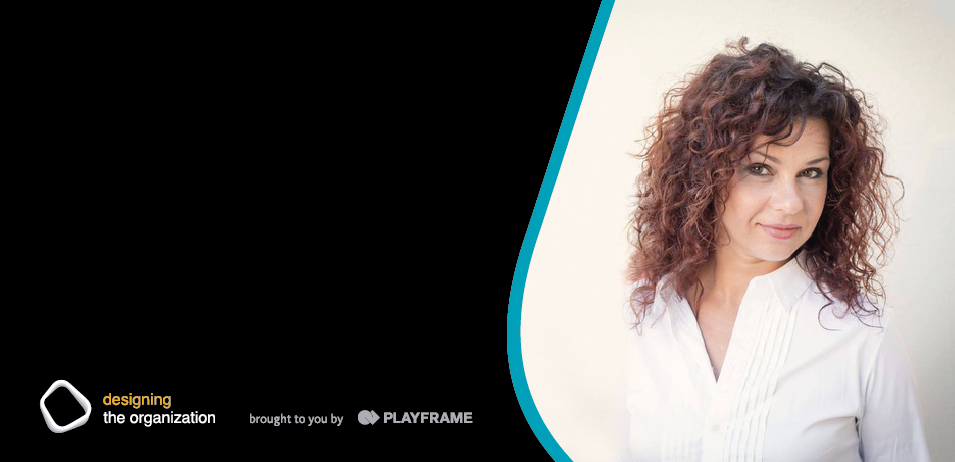 Anastasia Gramatchikova
Meetup

DATE & TIME
28. November 2019
6:30 - 9:00 pm
Design Thinking
Playframe
with Ticket Booking
In English
Berlin
BOOK NOW
DAS MEETUP FINDET AUF ENGLISH STATT. EXPATS WELCOME. Brought to you by Playframe.
WHAT'S IT ABOUT?
Anastasia has had an impression lately that Design Thinking became kind of a "teenager sex" approach — everybody is talking about it, but nobody knows how to do it. And only a few have actually done that. For real. (Normally those few are not talking…)
Another metaphor: For Anastasia facilitating Design Thinking — from workshops and sprints to projects or processes — is like jazz jamming on stage. You master your instruments and techniques so well you don't think about them anymore; you are aware of all possible classical structures, tunes and chord progressions — and you have no idea what is going to happen next. So you are sensing what is emerging, building on that and constantly improvising. In an environment you don't know, with people you don't know. Jazz is an advanced level of play. Design Thinking as well. And to play well is hard. So Anastasia is going to share with you her personal experience about this "serious play" – and what main muscles we need to train and UNtrain in order to perform on stage. We are going to do a little experiment  – so we can experience some of these "muscles" together.
WHO?
Anastasia is a professional pianist, TV and Radio presenter, holds MA degree in digital communications, and attended d.school before it was cool. Working as a business coach and facilitator, she is teaching innovation methods with a focus on design thinking all around the world – from Berlin and London, to Bangkok and Singapore. She is facilitating change processes in large and medium organizations; consulting entrepreneurs and leaders around their digital and product strategy. Her professional challenge is to inspire people to leave their comfort zone; dive into the uncertainty; experience limitless inner creative power; and start changing the world around them. For the happier one.
FOR WHOM?
The meetup is for everyone interested in human-centered organization design and New Work. It's a great event to extend your network and especially interesting for service designers, strategists, consultants and everyone who wants to shape the future of work.
TOPICS
Design Thinking
ADDRESS
DAN CAMPUS / dan pearlman Group
Kiefholzstraße 1-2
Entrance K2, 4. Floor
12435 Berlin
QUESTIONS?
PRIVACY POLICY
To capture the great moments of the Meetup, we are going to record videos and take photos during the evening. At the event, we will kindly ask you to fill in a form and give us permission to use the content. We want you to feel comfortable and enjoy the evening. If you don't want any pictures taken of you, please inform us at your arrival.
With the purchase of a ticket, participants become part of the DAN ACADEMY Community and declare their consent to be subscribed to our newsletter list.
SHARE