From January 22 to 23, the first Reboot Future Conference will take place in Berlin. The conference is organised by the German Council of Shopping Centers, an association for real estate development, shopping center owners, retailers and associated industries. Reboot is aiming at creating an innovation forum for the most important questions on the future of our cities. Focus is on questioning the existing questions and formats and adjusting them to the complex challenges of digitalisation and globalisation. There will be four panels at the conference: DREAM YOUR CITY, RETHINK RETAIL, CYBER SECURITY und LOGISTICS & MOBILITY. These take place at the same time and address different target groups depending on their interest and specialisation. dan pearlman is responsible for the curation of the DREAM YOUR CITY panel.
22. - 23. JANUARY 2020
10:00 AM
FUTURE CONFERENCE 
TICKETS VIA REBOOT
EVENT IN GERMAN 
BERLIN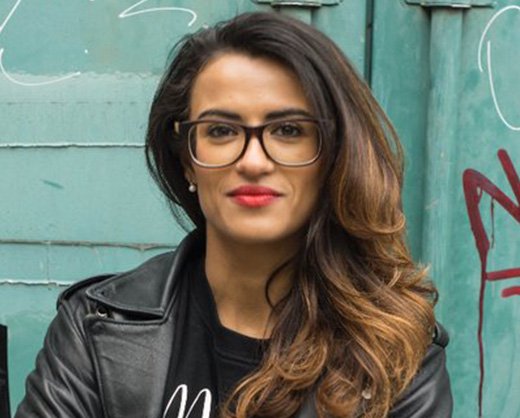 MANAGEMENT HOLZMARKT 
ANIA PILIPENKO
How do you develop a part of Berlin that creates value for everyone? Ania Pilipenko, Manager of the Holzmarkt Association Berlin, will present the concept behind the Holzmarkt by focussing on the topic "culture".
MARKETING-EXPERT 
CORNELIA BREDT
Cornelia Bredt is Marketing Manager at Wien 3420 AG, one of the most exciting urban development projects in Europe. She will speak on the sustainable concept of the new city quarter of Vienna.
CEO BIKINI BERLIN
ANTJE LEINEMANN
As the CEO of the Concept Shopping Mall Bikini Berlin, Antje Leinemann, will explain how thought through curation can unite retail, hospitality and culture in one shopping mall and make it an urban oasis.  
FOUNDER CITYFÖRSTER
DR. VERENA BREHM
As lecturer at universities and founding partner of CITYFÖRSTER architecture urbanism, she is focussing on urban transformation processes. In her speech, Verena Brehm will present successful city utopias.
HISTORIAN & STRATEGIST
DR. JÖRG MUNZEL
He holds a PhD in informatics and is expert on society, economics and change. At the Reboot, he will talk about the topic Better Cities – A new Perspective on the City of Tomorrow. 
The future conference addresses real estate developers, shopping centers, retail brands and connected suppliers, institutions and companies. In addition, representatives of cities and municipalities, place makers, architects, BIDs and urban initiatives are invited.  
Dream your City & Local Data for Better Cities
Rethink Retail & Better Shopping
Cyber Security & Digitize the Future
Better Mobility & Urban Logistics
Kosmos Berlin
Karl-Marx-Allee 131A
10243 Berlin