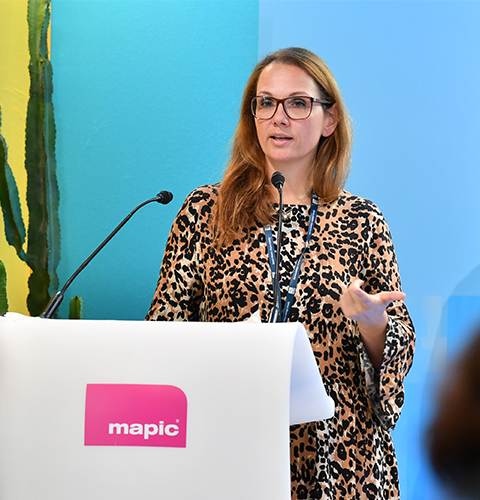 KAREN KLESSINGER
Toy Business Forum Nuremberg
SPEECH

DATE & TIME
PAST EVENT

Retail Experience
German
Nuremburg, Germany
WHO?
Karen Klessinger is a Creative Director at dan pearlman Brand Architectur GmbH based in Berlin. She is a frequent speaker and expert for destination development, brand experience and customer experience design. She also is a member of the Art Directors Club, ADC.
WHAT'S IT ABOUT?
The guiding principle "sales per square meter" is outdated! What, where and how do customers search in the age of digital? Today, it is ever more important to offer an experience for customers in stationary retail. In her speech, Karen Klessinger will show how customer excitement and successful retail go hand in hand.
FOR WHOM?
The Toy Business Forum is set within the Spielwarenmesse in Nuremberg. The event discusses current trends and especially addresses creative and strategic minds from the areas marketing, sales and licensing of the toy industry. The speech is held in German.
TOPICS
Retail Experience
Destination Development
ADDRESS
Spielwarenmesse®
Messezentrum 1
90471 Nuremberg
QUESTIONS?
SHARE