WHAT ARE INNOVATION SPRINTS?
Our globalized world is spinning ever faster. Complex challenges arise anew every day.
Innovative solutions are in demand. But how does innovation succeed? How can companies fully exploit their innovation potential based on the skills of their employees, their core competencies and their brand values?
We are convinced that in every company there are good approaches for the "next big thing".
However, many organizations have in common that they do not have a clear answer to the question of the right process.
This is where the Innovation Sprints come in: As compact online formats, they deliver concrete, creative and strategic innovations. All is set within a defined time frame and has a clear structure and moderated process.
An Innovation Sprint is innovation on a new level.
FOR WHOM ARE THE INNOVATION SPRINTS?
Innovation Sprints are aimed at entrepreneurs, decision makers, professionals and teams from the fields of business development, strategy, marketing and branding. In particular, an Innovation Sprint is the preferred method for all:
● who are comprehensively dealing with how their company or business unit can be
innovative and successful in the future and who need support with the process, structure and methodology.
● who have a very specific question on a particular topic from the areas of New Work, New Leisure and New Identity.
● who are looking for new impulses, innovative approaches or a strategic creative partner to strategically lead their project to success.
The format is for those who like to work co-creatively and in sparring.
HOW IS THE INNOVATION SPRINT STRUCTURED?
Our Innovation Sprints always consist of an interactive workshop part and a strategic conceptual part. Depending on the scope and complexity of the issue, several innovation workshops and concept phases can be combined.
In the online innovation workshop, we focus on an individual question. We work together in short, focused workshops to be maximally productive. Before and during the workshops, we have an open exchange to quickly get to the core of the challenge. In this way, we identify initial "Quick Wins" together and point out long-term solutions.
Even the best workshops are useless if the points discussed are not put into practice. Therefore, the participants receive a structured documentation of the results after the workshop. Moreover, they have access to the online workshop platform and receive specific recommendations for the next steps.
In a first telephone or video call, we determine together where the innovation sprint should start and schedule the whole process. Based on this call, we prepare the workshop and put together the right team with the appropriate expertise.
INTERACTIVE
ONLINE SESSION
In the next step, we work with a collaboration platform to find solutions for the individual problem. We recommend that all the relevant stakeholders on the client side are integrated in the sessions.
Immediately after the workshop (usually 1-2 working days), the participants receive a documentation of the workshop results. In addition, the participants get access to the online workshop platform for another 7 days to make additions or involve other team members.
In order to move quickly from the initial approaches to implementation, a concrete recommendation for action is drawn up within a short period of time (usually max. 5 working days). Depending on the task, this can be a concrete project process for a quick realization of individual ideas or a long-term structured innovation process.
WHICH QUESTIONS ARE SUITABLE FOR THE INNOVATION SPRINT?
In our Innovation Sprints, both open questions and very concrete problems can be dealt with. In the following, you will find some examples for questions in the areas of New Work, New Identity and New Leisure. If you are not sure what your specific question is, please feel free to speak with one of our experts. Here you can request an online appointment.
● How can corporate culture be experienced and maintained remotely?
● How can working from home and in the office complement each other? Which processes and tools are needed?
● How can we attract the right employees? What does an effective digital application and onboarding process look like?
● How can our brand help us to be relevant and successful in the future?
● How can we retain customers and win new ones with consumer-centric communication?
● Which communication platforms are the right ones for our brand?
● How can we secure and further develop our business model?
● What will bring customers to stores, zoos and other leisure destinations?
● How can we use and bridge vacant retail spaces?
● What does the city of tomorrow need?
HOW CAN I FIND OUT MORE ABOUT THE INNOVATION SPRINT PROCESS?
Our Innovation Sprints are an individually tailored service to your needs. We take the time to coordinate the details and personally discuss your topic in advance. Feel free to make a non-binding request for the Innovation Sprint Basic or Advanced package. The appropriate contact person will get back to you within short time.
1 ONLINE INNOVATION WORKSHOP
1 INNOVATION PAPER


INNOVATION SPRINT ADVANCED
3 Online Innovation Workshops
1 Innovation Paper
2 Additional "Deep Dives"
YOUR TEAM FOR THE INNOVATION SPRINTS
The team always consists of an innovation consultant who accompanies the process from the beginning until the end plus one or more experts in a specific field.
Director Brand Strategy |
Innovation Consultant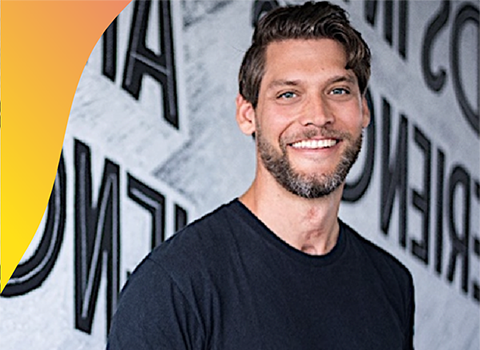 Director Product & Business Innovation | Innovation Consultant
IMPRESSIONS FROM INNOVATION SPRINT WORKSHOPS
This is what our customers and partners say about the jointly held Innovation Sprint workshops.
INNOVATION SPRINT WITH DESIGN OFFICES
Topic: Co-working goes phytigal
"The workshop was really inspiring. Despite not being a digital native, I was able to learn a lot."
Michael Schmutzer
CEO – Design Offices