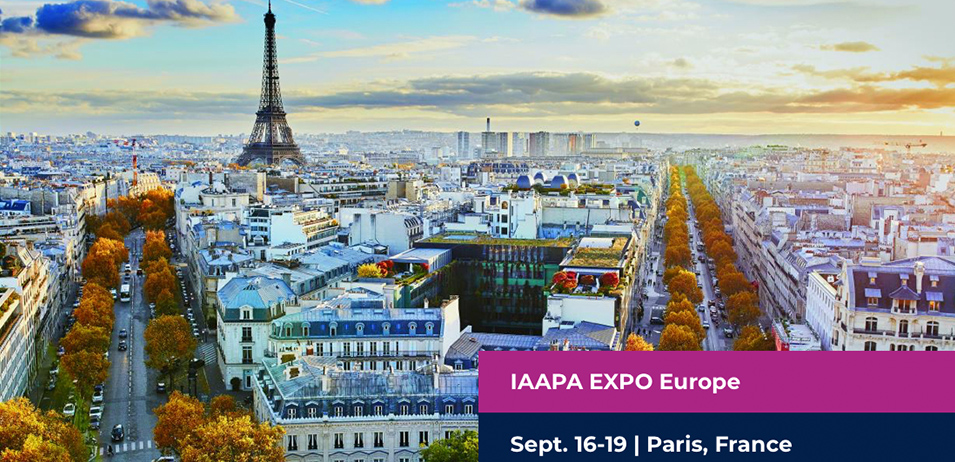 Nicole Srock.Stanley & Kieran Stanley
EXPO

DATUM & UHRZEIT
PAST EVENT

New Leisure
Tickets über IAAPA
Englisch
Paris, Frankreich
PAST EVENT
WORUM GEHT'S?
Die IAAPA (Global Association for the Attraction Industry) Expo Europe ist das Nummer eins Event der Freizeit Industrie. Die Expo besteht aus einer Konferenz und einer begleitenden Messe. Zur Konferenz werden in verschiedenen Formaten Best Practice Beispiele und Branchen-Trends vorgestellt. Unsere beiden Experten beleuchten dabei die Gestaltung von unvergesslichen Besuchererlebnissen in den Bereichen Animal Attraction und Retail.
WER?
Kieran Stanley ist Experte für Freizeitdestinationen mit besonderem Fokus auf Zoos und Storybuilding. Auch in anderen Freizeitbereichen wie Wellness, Hospitality und Gastronomie sowie Ausstellung und Retail ist sein Ziel, besondere und inspirierende Orte zu schaffen. Auf der IAAPA spricht er im Animal Attractions Panel zum Thema "How to Take Your Visitor Experience to the Next Level".
Nicole Srock.Stanley ist Expertin im Bereich Retail und Freizeitindustrie sowie Destinationsentwicklung. Sie berät Retail-Marken, Shopping Center Betreiber, Start-ups, Mittelständler und Konzerne. Zur IAAPA nimmt sie an der Paneldiskussion "How to use technology to create a better experience in park shops" teil.
UNSERE EXPERTEN AUF DER IAAPA
17.9.2019, 10:30 – 11:45 Uhr: Kieran Stanley, Präsentation im Animal Attractions Panel
17.9.2019: Nicole Srock.Stanley, Paneldiskussion
FÜR WEN?
Die IAAPA Expo Europe ist die Destination für Professionals, Zulieferer, Investoren und Entwickler der Freizeit- und Attraktionsindustrie. Besonders interessant ist die Expo für Personen aus den Bereichen Freizeitparks, Hotels und Resorts, Wasserparks, Entertainment Center, Tourismus, Museen sowie Zoos und Aquarien.
THEMEN
New Leisure
Attraction Industry Trends
ADRESSE
Paris Expo Porte de Versailles
1 Place de la Porte de Versailles
75015 Paris
PAST EVENT
SHARE