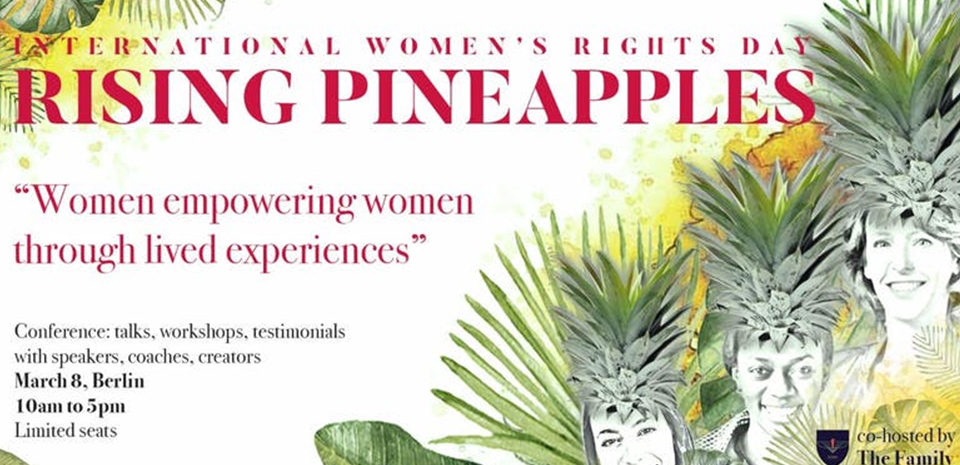 Delphine Mousseau
CONFERENCE

DATUM & UHRZEIT
PAST EVENT

FEMALE LEADERSHIP
TICKETBUCHUNG
ENGLISCH
BERLIN
ALLE TICKETS MIT UNSEREM DAN ACADEMY RABATT SIND AUSVERKAUFT.
WER?
Delphine Mousseau ist Expertin für Retail und E-Commerce und ist bereits seit 20 Jahren in der Branche tätig. Auf ihrem Weg durch die Retailwelt mit Positionen bei Tommy Hilfiger oder auch als VP Markets bei Zalando ist Delphine immer ihrer Leidenschaft gefolgt, Women in Business zu unterstützen. Jetzt ist der internationale Frauentag zum ersten Mal ein Feiertag in Berlin – also nutzt Delphine diesen Anlass, um die Female Workforce zu zelebrieren! Das Tagesevent findet auf Englisch statt.
WORUM GEHT'S?
It's the first time that the International Women's Rights Day is a public holiday in Berlin: Come let's celebrate, and make it a day for women to step up their game!
Join a team of inspirational and leading women for a one-day conference. The "Rising Pineapples" movement: A time to stand taller, balance your crown and grow sweeter on the inside. You will be invited to reflect on the joys and difficulties of being a woman in today's world through short powerful talks, that will inspire you and equip you with essential skills.
We have one goal: To provide you with the motivation, tools, and network to reach your full potential, take your rightful place in the world and give you the keys to develop your wildest projects.
FÜR WEN?
Die Konferenz adressiert alle, die ihre Power als Frauen im Businessbereich ausbauen wollen.
THEMEN
Female Leadership
ADRESSE
The Family Berlin
Engeldamm 60
10179 Berlin
SHARE